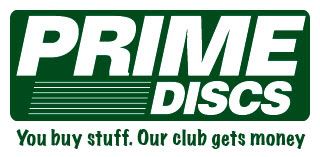 HFDS is now an official Prime Discs affiliate club.
Prime Discs will donate 10% of all purchases made to HFDS, when shopping via
clicking on the image above
.
If you want the direct link for bookmarking or whatnot here it is:
http://www.primediscs.com/affiliate-go.asp?PARTNER=HFDS
Message from Steven Dodge at Prime Discs:
"Prime Discs is dedicated to getting money into the hands of the locals. I believe that you all keeping your club & course(s) well maintained, publicized and funded are the keys to growing the sport. And the more the sport grows, the more folks there are to shop at Prime Discs!"

ERic